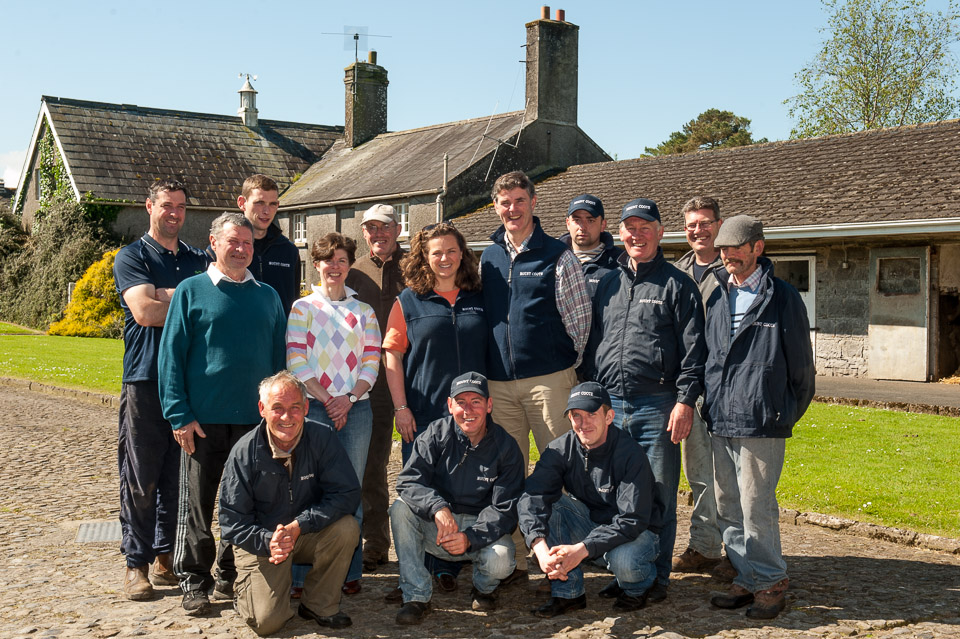 With its 500 acres of prime limestone grassland in an idyllic setting bordering the River Loobagh, Mount Coote Stud provides the perfect environment for raising thoroughbreds. Its paddocks include plenty of natural shelter in the form of mature trees and thorn hedges.
These paddocks are regularly harrowed, rolled and aerated to promote growth and aid drainage. They are also rested from horses for six months of the year to ensure that the ground is maintained in tip-top condition and the grass is lush and even.
The stud has 100 foaling and loose boxes spread across three farms, one of which is usedas a temporary isolation unit for new arrivals. In addition, there are two lunging rings; a horsewalker; an indoor riding school; a three furlong Fibresand gallop for breaking-in horses, and an all-weather turn out paddock which can be brought into play when the temperate Irish climate brings too many "soft weather" days in a row.
Interaction with humans is an important part of a young horse's education and is crucial to how it will respond to the demands placed on it during its future career as a racehorse or breeding prospect. The vast majority of the staff at Mount Coote have handled and ridden horses all their lives and have a deep empathy with them, which is something that has undoubtedly contributed to the stud's success. Such personal attention is also extended to those who entrust their valuable thoroughbreds to Mount Coote's care. Luke Lillingston is assiduous in keeping owners fully informed of their horses' progress and not slow to offer sound advice when needed.